The Journey - FREE Evening Brother Circle
1st april - white rose temple, stockholm
Temple space for brothers

Welcome brother to the first brother circle of the new year in The White Rose Temple.
An evening in Sacred Brotherhood. Where we meet and come together Heart to heart & Soul to Soul.

We are called to come together, to heal together, to grow together and walk together. It is time for the sacred masculine to rise and for sacred brotherhood to anchor on earth again.

This space is created for men from all paths of life to come together to open deeper the process of your souls journey and embodiment.

This is for you who feel the calling to embody your multidimensional self, and live your soul purpose.
You who feel the longing to fully step onto your ascension path.
You who feel the longing for the full blossoming of who you really are, and to walk your higher purpose.
The time is NOW for us men to come together in a true brotherhood.
A sacred brotherhood where the higher purpose and truth is what brings us together.

We invite you to the White Rose Temple and space held by Camilla Ma Ra Åkerström & Adrian Brorman

We hold a safe space for you to let go and surrender, meet in truth and deepening into your pure consciousness. We will go on a journey to open our body, heart and soul, to bring home what we are ready to bring home and expand what we are ready to expand. During the evening we will do some exercises and meditation. To release what is ready to be released and to receive the energies of the divine and the high frequencies of The White Rose. We will meet each other in a state of deep presence and connection with ourselves.

You are welcome just as you are wherever you are on your journey. Everything that is arising is welcome in our space, no expectations or prestige. There is no previous experiences needed to take part of this circle. All men is welcome. There is no expectations or requirements from us on you to be in a certain way. We have a deep wish that you enter our sacred temple and the circle with respect and reverence.

Welcome brother!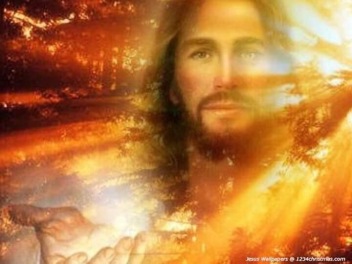 There is limited spots to this event.

Location: Uddvägen 2b, Ingarö.

If you come by buss, the station here is called Brunn. Adrian or someone else will come and pick a group up.
We also offer a ride to brunns bus station after the circle.

Date & time: 2st April 6-8.30 pm.
Be in time, we start and close the doors at 6 pm.

Sign up by sending an email with your registration to adrian@whiterosenewearth.com

Welcome brothers!
Camilla Åkerström & Adrian Brorman ♥
The teachings within the White Rose has returned to earth and are part of the ancient teachings of the White Flame. The White Rose is a symbol of the White Flame and has the unique essence of Divine Union, the healed Divine Feminine and the healed Divine Masculine in union. It holds the Balance and Harmony, and it holds the codes for our eternal soul existence.

The White Rose is a meeting place for "Light Tribe friends and soul-star family". The White Rose Temple is a portal where the energies and frequency of the New Time are anchored on earth. The "White Rose Light Tribe" is a spiritual community that does not live and stay together, but who walk the path of Love within the White Rose and who cocreate in a beautiful way by sharing their gifts, uniqueness and wisdom together. We believe that it is this way, through love, community and co-creation, that we give birth to and anchor the new Time.

Read more about The White Rose – www.thewhiterose.eu


Camilla Ma Ra Åkerström, a priestess, wayshower, earthkeeper, visionary, gatekeeper, doula, soul guide, ascension guide, carrying the codes of the white rose, founder of the white rose temple and the white rose new earth school and is a sister and a mother on her journey. She is the main teacher in the White Rose New Earth School and are here to hold space and open new ways for divine love and the new earth to anchor in Gaia and humanity. She leads ceremonies to anchor the light on Gaia and is assisting us though the ascension process that is now. Camilla is known for her abilities to hold and co-create a vast, pure, warm, loving and sacred space, as a conduit of the energies of the Divine Mother, where women and men can embody their feminine and masculine soul on earth.
Read more about Camilla – www.camillaakerstrom.com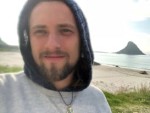 Adrian walks the path of The White Rose together with brothers and sisters. He is initiated in to the White Rose Brotherhood and are in training with Camilla Åkerström. He is on his journey to embody his soul and deep longing to serve with his life in devotion to beloved Mother Father God.

Adrian has a longing for the embodiment and anchoring of the true sacred brotherhood on earth. The time is now for the Masculine to Rise. A shift that is happening all over the planet right now. Adrian believes that this shift only happens by brothers coming together.