Soulful Woman is a Sacred Feminine Body, Soul & Womb Heart Awakening. We open up for a deeper connection with Gaia, our Mother. We create a connection between her womb and our womb, her heart and our heart, her soul and our soul. We open our newly created creativity and let our feminine essence blossom.
An intense activation of your feminine energy
Soulful Woman Circle - 28-Days Online
On Donation!

(In swedish below)
Beloved Sisters,
welcome to a feminine journey. An online training for all women who long to walk the path of love in deeper connection with your souls purpose. The new codes of the Divine Feminine are now coming down to Earth for us to embody, the New Template for the Divine Humans and the Unity Consciousness is now ready to be anchored on Earth. Held by the White Rose Circle and guided by the Sisterhood of the Rose we open up for a new way of living.

Soulful Woman - is the path of an embodied woman, a deepening into our feminine crown, our womb-heart and our soul.

We open up for a deeper connection with Gaia, our Mother. We create a connection between her womb-heart and our womb-heart, her soul and our soul. We open up our feminine sexuality, we awaken our Shakti - our life force. We explore our bodies and open up for more passion.

We journey together in a sacred sisterhood and share our longings to open up for deeper love, passion and joy. We are here to embody our sacred feminine essence, and to anchor the true sisterhood again on earth, to remember who we are, to be in service to each other, to beloved Gaia and to beloved Mother Father God.

We journey in a circle of sisters in different spirals and open up deeper layers in our selves to be able to receive Gods love thru yoga, activations, energy transmissions, guided meditations and breathing exercises. An essentiell part of the journey is to witness and be witnessed by each other in the forum.

♥ Spiral 1 - Sacred Body
♥ Spiral 2 - Sacred Womb
♥ Spiral 3 - Sacred Heart
♥ Spiral 4 - Sacred Earth

We open this circle with an opening ceremony and activation 30th of March and we are so happy that our brothers open their circle and journey in Soulful Man at the same time.
WHEN: Information is coming up!

WHERE: Wherever you are. The program is online. You need internet to download audiofiles and documents.

COST: Donation (amount optional)

SPACE-KEEPER: Temple Sisters of The White Rose

SIGN UP: Sign up by paying the donation to:
Swish 0706-613334, BG 760-6411
PayPal: www.paypal.me/whiteroseofthenorth

then send a email to
contact@thewhiterose.se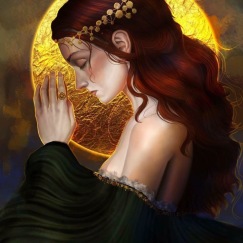 The teachings within the White Rose has returned to earth and are part of the ancient teachings of the White Flame. The White Flame and those serving it, are the carriers of the most ancient wisdom regarding our divine origin and destiny. The White Rose is a symbol of the White Flame and has the unique essence of the healed Divine Feminine and the healed Divine Masculine. It holds the Balance and Harmony, and it holds the codes for our eternal soul existence and the highest knowledge, technology and wisdom held in cosmos.

The space is held by the White Rose and Temple sisters Elli, Linda and Sandra who are initiates of the White Rose on their journey to embody their soul on earth, a journey that includes every aspect of their life.
For more information or if you have any question, welcome to visit our fb-page or call or email us!

We feel honoured to journey together with you. Welcome dear sisters!
With Love ♥
Elli, Linda & Sandra & The White Rose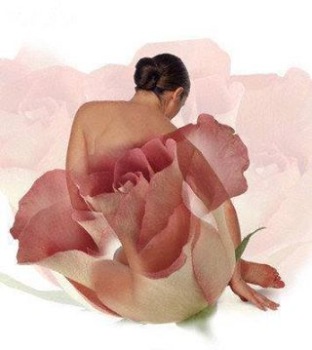 Soulful Woman - 28 dagar online
En intensiv aktivering av din feminina energi!
Soulful Woman Circle - 28-dagar online

Älskade systrar, välkommen till denna feminina resa i tre spiraler. En online-träning för alla kvinnor som längtar efter att vandra Kärlekens Väg i djupare kontakt med sitt själs syfte. De nya koderna av det gudomligt feminina kommer nu ner till jorden för oss att förkroppsliga, New Templates för Divine Humans och Unity Consciousness är nu redo att förankras på jorden. Hållen av White Rose Cirkel och guidad av the Sisterhood of the Rose öppnar vi för ett nytt sätt att leva.

Soulful Woman - är vägen för den förkroppsligade kvinnan, en fördjupning i vår feminina krona, vårt womb-heart och vår själ. Vi öppnar för en djupare kontakt med Gaia, vår moder. Vi skapar en kontakt mellan hennes womb-heart och vårt wombheart, hennes själ och vår själ. Vi öppnar vår feminina sexualitet, vi väcker vår Shakti - vår livskraft. Vi utforskar våra kroppar och öppnar för mer passion. Vi reser tillsammans i ett heligt systerskap och delar vår längtan att öppna upp för djupare kärlek, passion och glädje. Vi är här för att förkroppsliga vår heligt feminina essens och förankra det sanna systerskapet på jorden igen, för att komma ihåg vilka vi är, för att vara i tjänst till varandra, till älskade Gaia och till älskade Moder Fader Gud.

Vi reser i en cirkel med systrar i olika spiraler och öppnar djupare lager i oss själva för att kunna ta emot gudomlig kärlek genom yoga, aktiveringar, energiöverföringar, guidade meditationer och andningsövningar. En viktig del av resan är att bevittna och bli bevittnad av varandra i forumet.

Lärorna inom the White Rose har återvänt till jorden och är en del av den urgamla läran av Den Vita Flamman. Den Vita Flamman och de som tjänar den är bärare av den äldsta visdomen om vårt gudomliga ursprung och öde. Den vita rosen är en symbol för Den Vita Flamman och har den unika essensen av den helade gudomligt feminina och den helade gudomligt maskulina. Den håller balansen och harmonin, och den håller koderna för vår eviga själsexistens och den högsta kunskapen, tekniken och visdomen som hålls i kosmos.

♥ Spiral 1 - Sacred Body
♥ Spiral 2 - Sacred Womb
♥ Spiral 3 - Sacred Heart
♥ Spiral 4 - Sacred Earth

Vi öppnar denna cirkel den 30 mars med en gemensam aktivering och vi är så glad över att våra bröder samtidigt påbörjar sin resa i Soulful Man!

Spacet hålls av the White Rose och tempelsystrarna Elli, Linda och Sandra som är initierade i den Vita Rosen på deras resa att förkroppsliga sin själ på jorden, en resa som inkluderar varje aspekt av deras liv.

Vi känner oss hedrade att göra denna resa tillsammans med er!
Välkommen kära systrar
I kärlek ♥
Elli, Linda, Sandra och The White Rose
NÄR: Mer information kommer.

VAR: Var du än är. Programmet går på distans. Du behöver ett fungerande internet.

KOSTNAD: Valfri donation!

​ANMÄLAN: Anmäl dig genom att betala in din donation till Swish 0706-613334, BG 760-6411 eller PayPal.
www.paypal.me/whiteroseofthenorth

Skicka därefter ett mail till contact@thewhiterose.se

TEAM: White Rose med tempelsystrar

När du har registrerat dig kommer du få, via e-post, information om innehållet i denna process och dess olika spiraler. Du kommer också få instruktioner till olika övningar samt ljudfiler som innehåller meditationer som hjälper oss att lära känna vår inre feminina essens, så var öppen för att ta emot nya känslor, insikter och utmaningar

För mer information eller om du har några frågor, välkommen att besöka thewhiterose. fb-sida eller ring gärna eller maila oss.
"För mig handlar denna resan fortfarande om att våga släppa taget, att släppa "mig och mitt", att öppna upp för en djupare tillit och överlämnande till den större planen. Att börja våga lita på min själ, öppna upp för än djupare längtan och kontakt med att jag är hållen i varje stund i den djupaste kärlek. Att jag är född till att njuta..." - Linda