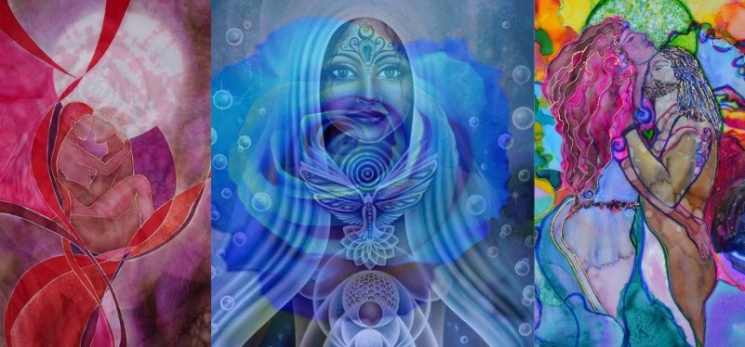 Return to your Divine Presence - Voice of your Soul
- 21 days online

Starts 23rd of February 2020
Welcome Sisters and Brothers to the "Voice of Your Soul" an 21-days on-line program for you to deepen your spiritual path and move into deeper embodiment of your highest potential, your souls mission and your greatest light. Stop resisting your souls mission!

This is a calling to all starseeds, wayshowers, lightworkers, earthkeppers, priests and priestesses that is feeling the calling and yet feel a fear of really, fully and truly stepping out, showing yourself, speaking up and sharing your beautiful gifts to the world.

This is a calling to Opening our hearts to our Great Mother – calling all that feels the longing of walking, living and breathing their true souls purpose. To deepening into service of our beloved Gaia and the New Earth.

This is a self initiating program that requires dedication and commitment to really shift and open to deeper growth and pure love. The program is 21-days and each week we will open for a new theme that will help you to deepen your spiritual path, align with your souls mission, heal deep woundings, deepening your soul embodiment into your greatest light. The program will help you growing into your souls mission and surrendering of your mind over and over again into the living of love. This is a living process of devotion and inner commitment.

The different themes during this course are:
* Awakening to the New Earth 5 D Energy Template; your lightbody, cellular bodies and your body templates are being "re-aligned" and "new codes" housed in your dormant DNA and your whole body is waking up to come into alignment with your souls vibration, your unique Ascension Process and the New Earth Templates.

* Healing your ancient past life woundings of persecution, prosecution, death, imprisonment, public humiliation, exile or torture for walking your true souls path, or speak up your truth and to shine your souls light.

* Deepening into service and into your souls greatest light, for you to come into alignment, raise your frequency, and living from a place of unconditional love and self-love, to increase a deeper feeling of love, trust and peace inside of you and to embody and start walking your souls mission, increase your service to our beloved Mother Earth and all of Humanity.
THE PROGRAM - VOICE OF YOUR SOUL
* Video/Audio of the weeks theme and practices
* Transmissions and Activation - Thursdays at 9 pm CET+2
* Revocations
* Affirmations
* Guided audio meditations
* Practice of movement designed to support and deepen the embodiment
* On-line forum to share your process with support from Camilla and team.

Every week you will receive an email with all the information of the coming weeks training presented though video/audio. Every week starts with an activation/transmission. The practice during the week is a guided meditation and a movement to support and deepen the embodiment. The whole practice will take aprox 1-1,5 hours, and you choose how often you want to do it during the week. The more often you do the practice the deeper your process will take you, and you will get more benefits of the course. The course is designed in a spiral way, not a linear way.

You can listen and re-listen to all activations and guided meditations during the 7-day period and after the course.

TRANSMISSIONS AND ACTIVATIONS
Transmissions take place every Thursday at 9 pm, Stockholm, Sweden UTC+2. These are sessions of energy, frequency and light codes transmissions and activations purposed to assist your souls evolution and growth. The activations/transmission are encoded with the codes and frequencies for all time and are effective whenever you receive it. So if you can not make the set time, don't worry, just do it when it feels right for you.

GUIDED AUDIO MEDITATIONS
There are three guided audio meditations included in this course to assist your integration of the transmission/activation and the themes of every week.

MOVEMENT EXERCISES
There are guided movement exercises s included in this course to deepen your souls embodiment and the themes of every week.

AFFIRMATION SERIES
Every week you get a set of affirmations that will help you re-program your thought structure and charge your energy field. To empower you more it will be helpful for you to record the affirmations in your own voice and repeat them to you.

BONUS MATERIAL
You will receive 2 meditations/transmissions - from the Teachings of the White Rose - as bonus when you sign up to the "Voice of your Soul" course to help you deepen into your souls embodiment , your souls mission and your greatest light.
* Zero Point Transmission
* White Light Cleansing Meditation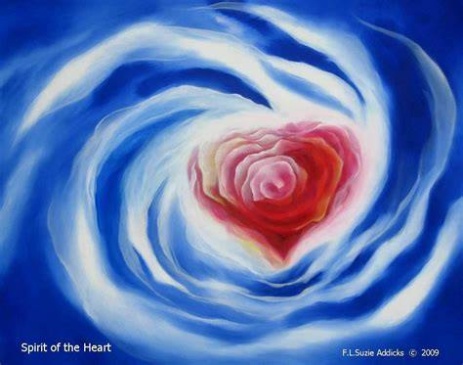 WHEN: Starts Thursday 23 of February

WHERE: Wherever you are. The program is online. You need a working internet.

PAYMENT: 99 euro including the 21-day Course Voice of the Soul and Bonus materials.

SIGN UP:
You sign up by paying 99 Euro/999 SEK in one payment
or 39 euro/399 sek in 3 payments (total 117 euro/1197 sek).

In Sweden to:
swish Camilla Åkerström 0706-613334 or BG White Rose 760-6411
From other Countries to Paypal.
and sending an email with your registration to info@whiterosenewearth.com


I feel honored to invite you on this intense, powerful and holy journey , a journey far into yourself and into the endless cosmos. I am here to support you, encourage your healing, your awakening and your development. It's a life-changing process.


Welcome sisters and brothers!
Camilla Åkerström & the White Rose team ♥

Facilitator:
Camilla Ma Ra Åkerström, a priestess, wayshower, earthkeeper, visionary, gatekeeper, doula, soul guide, ascension guide, carrying the codes of the white rose, founder of the white rose temple and the white rose new earth school and is a sister and a mother on her journey. She is the main teacher in the White Rose New Earth School and are here to hold space and open new ways for divine love and the new earth to anchor in Gaia and humanity. She leads ceremonies to anchor the light on Gaia and is assisting us though the ascension process that is now. Camilla is known for her abilities to hold and co-create a vast, pure, warm, loving and sacred space, as a conduit of the energies of the Divine Mother, where women and men can embody their feminine and masculine soul on earth.
Read more about Camilla – www.camillaakerstrom.com


The teachings within the White Rose has returned to earth and are part of the ancient teachings of the White Flame. The White Rose is a symbol of the White Flame and has the unique essence of Divine Union, the healed Divine Feminine and the healed Divine Masculine in union. It holds the Balance and Harmony, and it holds the codes for our eternal soul existence.