Welcome to receive Camilla Ma Ra Åkerström & White Rose´s activations & meditations.
You can choose to receive the meditation via White Rose New Earth Youtube channel by pressing th picture below or you can download the meditation via a Dropbox.-link.
All you need to do to receive the meditation is simply to lie down or sit in a light meditation pose. Center yourself, relax, let go and open up. While you lie down/sit and receive this meditation, really use this time to open up and feel the depth of your essence. Feel your womb/hara, heart and soul. While listening to the audio file – let your energybody journey towards the feminine dimensions and allow you to experience and receive what you need.

Allow all feelings to flow and come forward and allow yourself to FEEL all the feelings, nothing should be denied or pushed aside. All is allowed! Try to be in the flow that is and relax your mind as much as possible. The mind often restrain you back and get fixated in trying to understand, stuck in structure, linear time, comparisons or judgement. Believe in what comes to you.

After the meditation, stay in silence and serenity. Have some tea and eat something to ground yourself.
IN LOVE ♥
CAMILLA MA RA & THE WHITE ROSE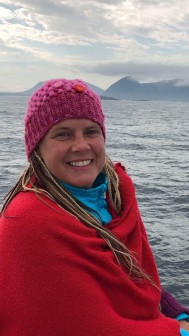 The Way of Love - Camilla Ma Ra, a priestess, wayshower, earthkeeper, visionary, gatekeeper, doula, soul guide, ascension guide. Carrying the codes of the white rose, founder of the white rose temple and the white rose new earth school and is a sister and a mother on her journey.

She is the main teacher in the White Rose New Earth School and are here to hold space and open new ways for divine love and the new earth to anchor in Gaia and humanity. She leads ceremonies to anchor the light on Gaia and is assisting us though the ascension process that is now. Camilla is known for her abilities to hold and co-create a vast, pure, warm, loving and sacred space, as a conduit of the energies of the Divine Mother, where women and men can embody their feminine and masculine soul on earth.New Children. Read more about Camilla – www.camillaakerstrom.com