Soulful Woman - 21-Days Online
We awaken and activate our feminine power. Our origin and our immense power that is deep inside our womb heart. We change our gravity to our feminine crown – the womb heart. We see how our energy and our feminine power are stuck, both on a personal, ancestral and collective level, and we lead ourselves back to our origins. We explore our inner original innocent essence and we heal blockages, trauma and wounds deep inside our womb heart.


Welcome to an intense 21 days activation of your feminine energy
Welcome Sisters!
To this deep healing journey - Soulful Woman Circle - 21-Days.

(In Swedish below)
We open up for a deeper connection with Gaia, our Mother. We create a connection between her womb and our womb, her heart and our heart, her soul and our soul. We open up our feminine sexuality, we awaken our Shakti - our vitality. We explore our bodies and open up for more enjoyment. We open our newly created creativity and let our feminine essence blossom.

We open up for gratitude in our lives that open our hearts to the divine, to love and to our soul. We feel grateful that there is a way we can walk that leads us to a fully open heart and our sacred sexuality. We sow seeds to the new age and our feminine greatness.

♥ Spiral 1 - Sacred Womb
♥ Spiral 2 - Sacred Heart
♥ Spiral 3 - Sacred Earth


I feel honored to invite you on this intense, powerful and Sacred Journey, a journey far into yourself and into the endless cosmos. I am here to support you, encourage your healing, your awakening and your development. It is a life-changing process.

In Love ♥ ∞
Camilla & Temple sisters

Soulful Woman Circle - 21-dagar on-line,
startar 21 januari
Varmt välkommen till denna resa in i din feminina skönhet, in i ditt womb heart. Långt inom dig finns en röst, en röst redo att börja tala. En röst som du känner, men som länge varit glömd. Sacred Womb, Sacred Earth, Sacred Sisterhood återknyter dig till din womb, till din essens till din gudomliga feminina kärna. Womben är generator till din sexuella och kreativa potential, till din sensualitet, till din kraft att föda (barn, projekt, liv mm) och att manifestera. Det är en kraftfull och transformerande resa som kommer föra med sig djupa förändringar i dig, om du väljer det.


Välkommen till en intensiv 21 dagars aktivering av din feminina energi!

Under 21 dagar kommer vi alla vara sammanlänkade i en cirkel. Processen är indelad i tre spiraler om sju dagar var. Vi kommer göra morgon- och kvälls övningar med fokus på kärlek, kraft och visdom. Vi kommer också göra olika övningar för att rena, läka och hela vår womb och väcka vår feminina kraft.

När vi går ombord på denna heliga resa kommer vi att uppmanas att läka och rensa vår womb. Under processen kan vi hitta gamla kontrakt som behöver rivas eller aktiveras. Du kommer att hitta glömda gåvor i din womb. Allt som du är ihopkopplad med, personer, platser, minnen, familjer (blod, själ och andlig), arv och din lineage, finner du i din womb. Att lösa, läka, rena och aktivera dessa kopplingar är det vi jobbar med under denna process.

I kursen ingår:
♥ 21 dagars online kurs tillsammans med andra kvinnor
♥ Informations dokument om dina dagliga övningar
♥ Öppnings och avslutnings- ceremoni
♥ Energiöverföringar, guidade meditationer
♥ Ljudfiler och instruktioner till alla övningar
♥ Virtuell cirkel att dela din resa i med support från Camilla Åkerström och tempelsystrar

Denna Process baseras på urgamla traditioner. 21 dagar är enligt många av dessa traditioner en initieringsperiod, en portal för aktivering, healing, balansering och manifestation. När vi helhjärtat går in i denna process, dedikerar oss till oss sjäva från djupet av våra hjärtan, wombs och själar så kommer ingenting mer vara sig likt. Det är en resa in i din själsfulla kvinna. Du kan med fördel gå igenom denna process flera gånger då du kommer djupare och djupare in i din heliga förening. All utveckling sker som en spiral.

Vår vision är att vi skapar en helig cirkel av kvinnor, en cirkel av kärlek, kraft och visdom. Det kommer att finnas en "hemlig" Facebook-grupp där vi alla kan mötas och utbyta erfarenheter. Det är en djup och intim process vi kommer gå igenom.

Vi känner oss hedrade över att få bjuda in dig på denna intensiva, kraftfulla och heliga resa, en resa långt in i dig själv och in i oändliga kosmos. Vi finns här för att stödja dig, uppmuntra din healing, ditt uppvaknande och din utveckling. Det är en livsförändrande process.

I Kärlek ♥ ∞
Camilla med tempelsystrar


WHEN: Start January 21st, 2019, at. 9 pm

WHERE: Wherever you are. The program is online. You need internet to download audiofiles and documents.

COST: Donation. Recommended Investment 600-1200 SEK (€60-120).

SPACE-KEEPER: Camilla Åkerström & Temple sisters

SIGN UP: Sign up by paying the donation to:
Swish 0706-613334, BG 760-6411
PayPal: www.paypal.me/whiteroseofthenorth

then send a email to
contact@thewhiterose.se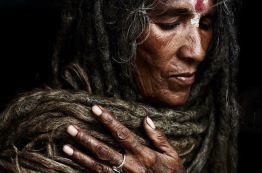 NÄR: Start 21 januari 2018, kl. 21

VAR: Var du än är. Programmet går på distans. Du behöver ett fungerande internet.

KOSTNAD: Valfri donation. Rekommenderad investering 600-1200 Sek

​ANMÄLAN: Anmäl dig genom att betala in din donation till Swish 0706-613334, BG 760-6411 eller PayPal.
www.paypal.me/whiteroseofthenorth

Skicka därefter ett mail till contact@thewhiterose.se

TEAM: Camilla Åkerström med tempelsystrar

När du har registrerat dig kommer du få, via e-post, information om innehållet i denna process och dess olika spiraler. Du kommer också få instruktioner till olika övningar samt ljudfiler som innehåller meditationer som hjälper oss att lära känna vår inre feminina essens, så var öppen för att ta emot nya känslor, insikter och utmaningar

.
"För mig handlar denna resan fortfarande om att våga släppa taget, att släppa "mig och mitt", att öppna upp för en djupare tillit och överlämnande till den större planen. Att börja våga lita på min själ, öppna upp för än djupare längtan och kontakt med att jag är hållen i varje stund i den djupaste kärlek. Att jag är född till att njuta..." - Linda