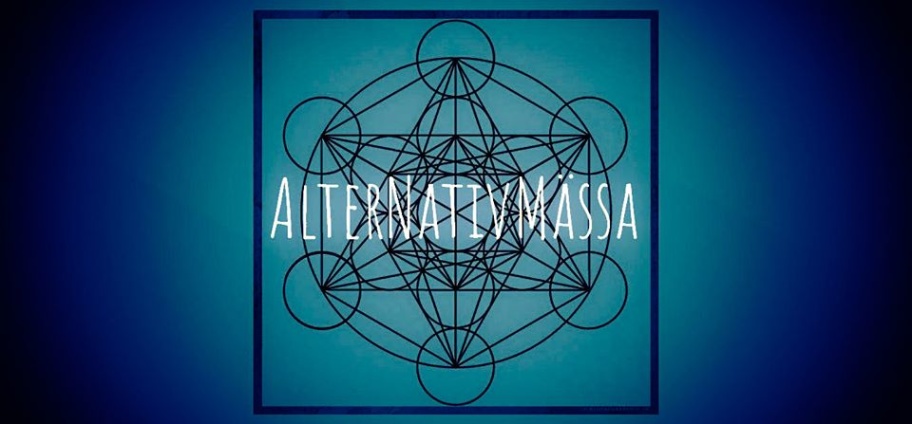 White Rose på Alternativmässan i Göteborg
8 februari - holi, göteborg
Vi kommer till Göteborg och är med på Alternativmässan lördagen den 8 februari.

En mässa med ca 75 utställare och flera intressanta föreläsningar https://www.alternativmassa.se/

Lördag 8/2 håller Camilla en Heart Activation Meditation på Alternativmässan. På mässan kan du träffa systrar och bröder från White Rose, där vi delar om längtan, vikten att vandra sin själsväg, White Rose och den nya tiden. Du är välkommen att vara med i något av våra underbara space som vi öppnar för under denna helg. Vi är nyfikna på dig, och att tillsammans samskapa den nya tiden. Under helgen kommer vi hålla syster- & brodercirkel samt en heldags workshop,

UTSTÄLLNING PÅ MÄSSAN
Välkommen att besöka vårt bord med allt som kommer genom Teachings of the White Rose :
New Earth Consciousness
Soulful Man
The Path of the Priestess
Soulful Pregnancy & Sacred Birth
Retreats & Sacred Journeys
Activations & Transmissions

Tempelsystrar i White Rose kommer att ha ett bord med sina unika gåvor som de vill dela med sig av.

FÖRELÄSNING
kl.11:45-12:15 - Heart Activation Meditation med Camilla Ma Ra Åkerström, the White Rose:

Välkommen till en hjärt-aktivering och mini-meditation tillsammans med Camilla Åkerström från the White Rose. Du kommer på ett enkelt sätt få lära dig att aktivera och balansera ditt hjärta så du kan steg för steg leva friare och djupare från ett öppet hjärta. När du aktiverar och öppnar ditt Högre Hjärta återkommer du till balans, harmoni och ditt Multidimensionella Jag.

När vi nu klivit in i den nya tiden, 2020 och framåt, kommer nya
energier in till jorden och vi är här för att ta emot dem, aktivera
dem och förkroppsliga dem, när vi smälter samman vår 3D värld med den nya 5D världen. Det kan endast göra från ett öppet hjärta. Genom ditt högre hjärta kommer du i kontakt med ditt själs-syfte här på jorden just nu och även dina själs koder.

Var: Excersishuset, Parkgatan 38, Heden, 411 38 Göteborg

När: 8 februari kl 10-19
https://www.alternativmassa.se/


white rose i göteborg 6-9 februari
Under helgen kommer vi hålla syster- & brodercirkel samt en heldags workshop

Torsdag 6/2 kl 18-21 The Journey - Manscirkel, Holi Göteborg
https://www.facebook.com/events/452783302070396/

Fredag 7/2 kl 18-21 SHE - Kvinnocirkel, Holi Göteborg
https://www.facebook.com/events/633156327430118/

Lördag 8/2 kl 10-19 Alternativmässan, Göteborg
Lördag 8/2 kl 11.45 Heart Activation Meditation, Alternativmässan

Söndag 9/2 kl 10-18 Passion of Souls Himladal Borås
https://www.facebook.com/events/174283073809120/


Välkommen alla! Vi längtar efter er!
Camilla & Systrar & bröder i White Rose

Facilitator - Camilla ma ra åkerström
Det vackra, heliga spacet hålls av Camilla Ma Ra Åkerström som är grundare av White Rose Tempel och the White Rose New Earth School. Hon är en vägvisare i den nya tiden, prästinna, earthkeeper, gridworker, visionär, själsguide, wombwoman, doula, lekfull syster och mor på sin vandring i livet. Hon vandrar Kärlekens Väg och har sina rötter i "Ancient Lineage of Mothers of the World". Hon håller koderna för White Rose och den vita flamman att förankras i norr. Camilla håller ett tryggt och kärleksfullt space för män, kvinnor och par. Hon har under många år hållit workshops, retreat, yonihealing, program för djupare soulembodiment, sexuell healing, samt sessioner för män, kvinnor & par. Camilla verkar över hela jorden och har hållit kurser och program i Sverige, Norge, Spanien, England, Irland, Tonga, Hawaii, Frankrike och Turkiet.
Läs mer om Camilla: – www.camillaakerstrom.com

Läran i The White Rose har återvänt till jorden och är en del av läran från Den Vita Flamman. Läran i the White Rose handlar helt om den djupa resan till själens förkroppsligande, hur vi kan återuppväcka och leva från vår I AM - medvetenhet i den 5-7 dimensionen av the New Earth. Den vita flamman är bärare av den äldsta visdom av vårt gudomliga ursprung och öde. Den vita rosen är en symbol för den vita flamman och är den unika essensen av den heligt Gudomligt Feminina och den heligt Gudomligt Maskulina. Den håller balansen och harmonin och den håller koderna för vår eviga själs existens och högsta kunskap, teknologi och visdom som hålls i kosmos.
Läs mer om The White Rose här: www.thewhiterose.eu
The White Rose is a meeting place for "Light Tribe friends and soul-star family". The White Rose Temple is a portal where the energies and frequency of the New Time are anchored on earth. The "White Rose Light Tribe" is a spiritual community that does not live and stay together, but who walk the path of Love within the White Rose and who cocreate in a beautiful way by sharing their gifts, uniqueness and wisdom together. We believe that it is this way, through love, community and co-creation, that we give birth to and anchor the new Time.