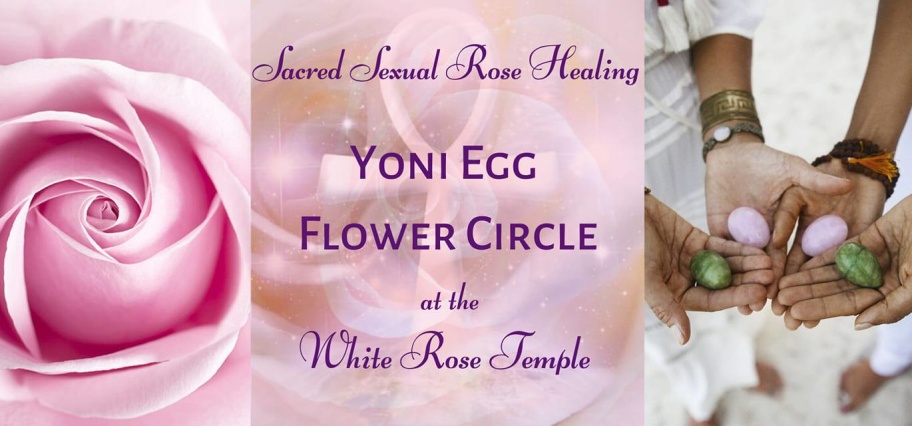 Yoni Egg Flower Circle - Yoni Äggs träning

18 december i the white rose temple - ingarö
Älskade Syster! (English below)

Vi vill bjuda in Dig till Yoniäggskväll i White Rose Tempel. En kväll där vi kan landa i ett tryggt och hållet space i Templets rena kärleks energier.

Kvällen är hållen i den mjukaste rosa kärleksenergin av Camilla Åkerström och Sisterhood of the Rose och är ett hedrande av det heligt feminina inom oss genom en mjuk och djupt helande kärleksceremoni för vår vackra och heliga yoni. Vår heliga yoni är portalen till vår feminina själ och kontakten mellan himmel och jord, till älskade Moder Fader Gud och Moder Gaia.

Kvinnor kan återknyta kontakten med sin rena feminina essens och sin allra heligaste plats - sin yoni & womb, genom att använda Yoni Ägg. Många kvinnor har ingen eller liten kontakt med sin sexuella energi, som är skaparenergin och den kreativa kraften i universum. Många kvinnor bär djupa sexuella sår, skam och skuld. Genom att använda Yoni Ägg öppnar du för djupa healing, du höjer din feminina sexuella energi och livskraft samt fördjupar ditt förkroppsligande av din sanna rena feminina essens.

Camilla kommer under kvällen berätta om Yoni Ägg och deras olika kvalitéer. Det finns möjlighet att köpa ägg som passar just dig. Yoniäggen kostar mellan 300-500 kr.

Tack för den vackra kvällen igår Camilla. Kände blå/vita svanar i templet. Det jag tycker är så unikt är hur hållet spacet är. Känns som du har en helhet. Att vi är hållna ovan och nedan, omslutna. Blir väldigt berörd över ditt hedrande till alla våra systrar o bröder i ickeform. Känner din kärlek till spacet, till det du gör. Det är också unikt att du förkroppsligat det du delar om och lär oss. Att du lever det, inte pratar om det. Och din ödmjukhet att dela om din resa. Att du talar sanning. - Linn Kapeller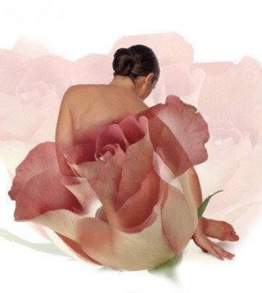 Söndag 1 December, hel-dag:
Detta är en hel-dag och ett hedrande av det heligt feminina, våra vackra kroppar och vår heliga yoni, ingången till en kvinnas själ.

Onsdag kväll 18 december:
Den tredje kvällen kommer vi öppna för en lite med avancerad träning och förstärka den genom olika mantran som öppnar olika portaler i vår yoni. Den tredje och sista kvällen kommer vi öppna upp för en mer orgasmisk träning - hur vi kan öka vår sexuella njutning genom att använda yoni ägg.

Plats: White Rose Tempel, Uddvägen 2B, Ingarö
Buss 428X från Slussen kl 17.24 till Brunn, där vi hämtar med bil. Uppge om du behöver hämtning vid din anmälan.

Energibalans: 333 kr för en kväll genom Swish till telefonnummer 0706613334. Vi har begränsat antal platser.

Anmälan: Du bokar din plats genom att maila contact@thewhiterose.se samt betalar avgiften. Du kommer få med dig hem ett program att fortsätta din träning med.

I kärlek ♥
Camilla Åkerström och Tempelsystrarna i White Rose
Unikheten i spacet i känns som mjukheten och förberedelserna innan, att förbereda så att yoni kan öppna upp och ta emot ägget och träningen. Från början att kliva in i det vackra, hedrande spacet, smyckat så det hedrar det feminina och Gudinnan. White Rose Tempel är ju att komma hem till Gud och känna Guds rena energier. Jag tror att alla känner av det på sitt vis. Att komma och få möta dig är väldigt hjärtöppnande. Du ser in i själen med ditt rena kärleksfulla väsen och det räcker med ett kort möte för att man skall känna sig trygg och våga ta ett steg till. Sen dina teachings om yoni och det hon håller, hur hon är när hon är helad och hur hon är när hon är sårig och stum, sååå värdefullt att höra, bli sedd, bli förstådd. Få lära sig vad HON behöver. Jag känner en viktig del för mig (och säkert flera systrar) är att få känna att det är inte hopplöst, att allt går att läka. Jag älskar förberedelserna med att väcka Shakti och andas i yoni och womb innan, förbereda kroppen mjuk och varm och sen connecta med kristallens deva med yoni, womb och hjärta och be den om hjälp. kände den ända upp i tredje ögat som en röd drake. Såå vackert. Unikt att arbeta multidimensionellt, att du lär ut det. Och spacet såklart att det är så hållet och alla spirits som försöker komma renas bort så att inga onödiga tankar eller rädslor behöver stiga.
- Birgitta Franzen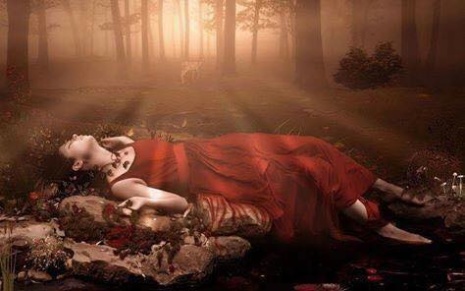 the white rose & camilla ma ra åkerström
THE WHITE ROSE är en väg som bygger på en "kärlekslära" om den nya tiden vi nu lever i och erbjuder vägar att förkroppsliga oss själva i den högre medvetenheten, leva vår själs visdom genom att vara i tjänst och vandra vår själs mission.

The White Rose är en mötesplats för "Light Tribe friends and soul-star family". The White Rose tempel är en portal där den nya tidens energier och frekvens förankras på jorden. The "White Rose Light Tribe" är en spirituell community som inte lever och bor tillsammans, men som vandrar i White Rose läran tillsammans, och som samskapar på ett vackert sätt genom att dela sina gåvor, unikheter och visdomar tillsammans. Vi tror att det är på detta sätt, genom kärlek, gemenskap och samskapande, som vi föder och förankrar den nya tiden.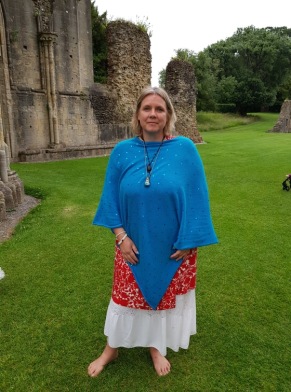 CAMILLA MA RA ÅKERSTRÖM är grundare av White Rose Tempel och the White Rose New Earth School. Hon är en vägvisare i den nya tiden, prästinna, earthkeeper, gridworker, visionär, själsguide, wombwoman, doula, lekfull syster och mor på sin vandring i livet. Hon vandrar Kärlekens Väg och har sina rötter i "Ancient Lineage of Mothers of the World". Hon håller koderna för White Rose och den vita flamman att förankras i norr. Camilla håller ett tryggt och kärleksfullt space för män, kvinnor och par. Hon har under många år hållit workshops, retreat, yonihealing, program för djupare soulembodiment, sexuell healing, samt sessioner för män, kvinnor & par. Camilla verkar över hela jorden och har hållit kurser och program i Sverige, Norge, Spanien, England, Irland, Tonga, Hawaii, Frankrike och Turkiet.
Läs mer om camilla: www.camillaakerstrom.com
Yoni Egg Flower Circle - Yoni egg practice
28 NOVEMBER & 18 DECEMBER IN THE WHITE ROSE TEMPLE - INGARÖ
Beloved sister!
We wold love to invite you to an yoni egg evening in the White Rose temple.
An evening where you can relax in a safe and held space in the pure and loving energy of the Temple.

The evening is held by Camilla Akerstrom and the Sisterhood of the Rose in the most soft, pink, loving energy. The evening is an honouring of the sacred feminine who lives inside all of us and through a soft and deep ceremony we will honor our sacred yoni- our holy temple.

Our yoni is the portal to our feminine soul and are the bridge between heaven and earth, to beloved mother father God and mother Gaia.

By using yoni eggs women can reconnect with her pure feminine essence and her most holy place-her yoni and womb. Many women have lost her contact with her sexual energy, which is the creative energy and force in the universe.
Many woman are carrying deep sexual woundings, shame and guilt. By using an yoni egg you can open for a deep healing, raise your feminine sexual energy and viability and deepen your embodiment of your pure and true feminine Essenes.

During the evening Camilla will talk about yoni eggs and their different qualities.
It is possible to buy an egg that resonates with you. The price for the yoni egg is between 300-500 SEK.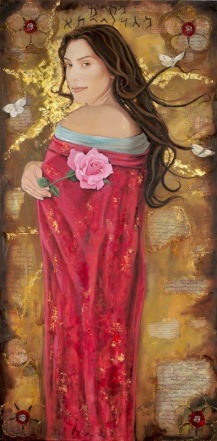 More about the evening and how to sign up
Thursday 28 of November.
This is the second of three yoni egg evenings. We will do an easy and deep yoni egg practice that you, after this evening, easily can do at home.

Wednesday 18th of December.
This is the third and last yoni egg evening and we will open for a more advanced practice. We will increase the practice with different mantras that are opening different portals in our yoni. We will open for a more orgasmic practice and learn how we can increase our sexual pleasure by using yoni eggs.

Where: White rose Temple, Uddvägen 2B, Ingarö

Bus 428X from Slussen at 17:34 towards Brunn, where we pick you up by car. Let us now when signing up if you need us to pick you up.

Energy balance: swish 333 SEK to telephone number: 0706613334.
We have a limited number of spots for this evening.

Sign up: You book your spot by sending an email to: contact@thewhiterose.se and pay the energy balance.
You will receive a program to continue your yoni egg practice at home.

In love ♥
Camilla Ma Ra Akerstrom and the Temple Sisters of White Rose