The path of the Priestess - The Way of Love
33 days online - 24th august 2020

THE PATH OF THE PRIESTESS – The Way of Love

Beloved Ones,
Walking the path of the priestess with all the support is one of the greatest longings of our womans heart. The womans spiritual path were we bring forth ones visions and dreams, embody ones wisdom to be in the highest service of humanity and the earth is what make difference in the world today.

When Women come together, remember who they are - Ancient Code Carriers, Medicine Women, Wisdom keepers and Priestesses of the Light - stepping into their sovereign truth as divine beings of light - the earth is shifting.

Beloved Ones,
We have been walking together in many lifetimes, all devoted to anchor Divine Love on the Planet, and to bring forth the wisdom, keys and codes for the New Earth, in unity and community. Now it is time to come together again.

Beloved Ones,
We call upon all priestesses that are here to bring forth the light keys and codes for the New Human and the New Earth to the fore.

We call upon you sister that are here to anchor Divine Love on earth, to help heal and release the deep wounding of the feminine and masculine to come into union.
We call upon you sister that are here to bring forth those ancient teachings, keys and codes from the origin.

Beloved Ones,
The way of Love - is a journey for the ancient & modern priestess for deeper embodiment and deepening into your soul path. You will deepen into your embodiment of your feminine soul on earth, bringing home all your higher selves, deepening into Divine Presence, rise your consciousness, heal your core wounding, shifting your matrix, align with abundance, activate your ascension path, activate your One Heart and Crystalline Light Bodies, womb healing, initiation into the Path of the Priestess, as we journey through all portals and templates of the New Earth.

It is a journey for the "New" New Earth – the Divine Woman, the modern leader, the sacred feminine – SHE.

Welcome into our circle, The Path of the Priestess - The Way of Love – 33 days – starts 01-06-2020

Beloved Ones,
As you step into the Path, your Path will open, it is not about knowing your path, it is about walking it.

Welcome Sister ♥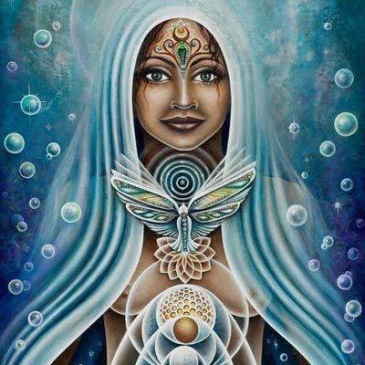 THE PROGRAM - the Path of the Priestess

* Video/Audio of the weeks theme and practices
* Transmissions and Activation - Mondays at 9 pm CET
* Revocations
* Affirmations
* Guided audio meditations
* Practice of movement designed to support and deepen the embodiment
* On-line forum to share your process with support from Camilla and your sisters.

Every week you will receive information of the coming weeks training presented though video/audio. Every week starts with an activation/transmission. The practice during the week is a guided meditation and a movement to support and deepen the embodiment. The whole practice will take aprox 1-1,5 hours, and you choose how often you want to do it during the week. The more often you do the practice the deeper your process will take you, and you will get more benefits of the course. The course is designed in a spiral way, not a linear way.

You can listen and re-listen to all activations and guided meditations during the week and after the course.

TRANSMISSIONS AND ACTIVATIONS
Transmissions take place every Monday at 9 pm, Stockholm, Sweden UTC+1. These are sessions of energy, frequency and light codes transmissions and activations purposed to assist your souls evolution and growth. The activations/transmission are encoded with the codes and frequencies for all time and are effective whenever you receive it. So if you can not make the set time, don't worry, just do it when it feels right for you.

GUIDED AUDIO MEDITATIONS
There are three guided audio meditations included in this course to assist your integration of the transmission/activation and the themes of every week.

MOVEMENT EXERCISES
There are guided movement exercises s included in this course to deepen your souls embodiment and the themes of every week.

AFFIRMATION SERIES
Every week you get a set of affirmations that will help you re-program your thought structure and charge your energy field. To empower you more it will be helpful for you to record the affirmations in your own voice and repeat them to you.

BONUS MATERIAL
You will receive bonus meditations/transmissions - from the Teachings of the White Rose - as bonus when you sign up to the "the Path of the Priestess" course to help you deepen into your souls embodiment , your souls mission and your greatest light.




WHEN: Starts 24th June 2020 with a Live Zoom Call at 8pm CET

WHERE: Wherever you are. The program is online. You need a working internet.

PAYMENT: 1555 Sek / Euro 155

SIGN UP: send an email with your registration to info@whiterosenewearth.com and then Pay your fee to:
or if in Sweden to Swish 076-1179645

Welcome to visit www.whiterosenewearth.com or email info@whiterosenewearth.com for more information.

I feel honored to invite you on this intense, powerful and holy journey , a journey far into yourself and into the endless cosmos. I am here to support you, encourage your healing, your awakening and your development. It's a life-changing process.


IN LOVE ♥
CAMILLA MA RA & THE WHITE ROSE
Facilitator - Camilla ma ra åkerström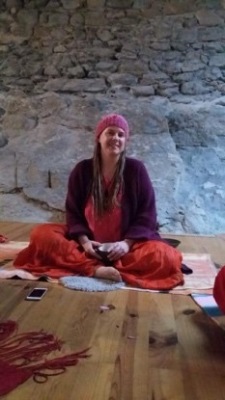 Camilla Ma Ra Åkerström, a priestess, wayshower, earthkeeper, visionary, gatekeeper, doula, soul guide, ascension guide, carrying the codes of the white rose, founder of the white rose temple and the white rose new earth school and is a sister and a mother on her journey. She is the main teacher in the White Rose New Earth School and are here to hold space and open new ways for divine love and the new earth to anchor in Gaia and humanity. She leads ceremonies to anchor the light on Gaia and is assisting us though the ascension process that is now. Camilla is known for her abilities to hold and co-create a vast, pure, warm, loving and sacred space, as a conduit of the energies of the Divine Mother, where women and men can embody their feminine and masculine soul on earth.
Read more about Camilla – www.camillaakerstrom.com


The teachings within the White Rose has returned to earth and are part of the ancient teachings of the White Flame. The White Rose is a symbol of the White Flame and has the unique essence of Divine Union, the healed Divine Feminine and the healed Divine Masculine in union. It holds the Balance and Harmony, and it holds the codes for our eternal soul existence.
The White Rose is a meeting place for "Light Tribe friends and soul-star family". The White Rose Temple is a portal where the energies and frequency of the New Time are anchored on earth. The "White Rose Light Tribe" is a spiritual community that does not live and stay together, but who walk the path of Love within the White Rose and who cocreate in a beautiful way by sharing their gifts, uniqueness and wisdom together. We believe that it is this way, through love, community and co-creation, that we give birth to and anchor the new Time.