FREE online Call - Priestess of the New Earth
- living higher consciousness
A FREE Online Call - Priestess of the New Earth - Living Higher Consciousness

Beloved Sisters,
We are living in a world of rapid change and deep shift where we are moving into the New Earth and higher consciousness in different ways. We are in a collective reset right now, where everyone plays an important part as of service; to self, to beloved Mother Earth and to all of Humanity in different ways.

The whole planet are moving through a Global Awakening and Global Ascension process. It is an alignment in all levels and forms. This journey we are all on is part of the Universal Liberation and the Big Shift. The New Earth is Ascended Earth and for humanity a new way of multidimensional living.

We are experiencing mass consciousness clearings every day and continue to purge and transmute the lower vibrations of fear consciousness and old programmings each holds/held deep within into higher consciousness. The alignment at an individual level is moving us deeper into our souls evolution and our soulembodiment.

I am inviting you to a FREE Online Call were you will receive guidance into a way of multidimensional living and a Heart Activation to come into alignment with the New 5D energies, so you can stay in deeper truth to your soul and more easy navigate in these shifts of transformation. I am here to help you bridge over from 3D into a 5D reality and your souls deeper calling.

Within the New Earth totally new systems are birthed. New Ways are replacing old ways. It is new multidimensional way of living where everything is in co-existence and harmony. It is in community and unity were support is through love and service, through compassion and connection, and ALL for the One and the Higher Good.

The New Earth is already existing. It is we that are in transition to come into alignment to harmonize and stabilize living in a multidimensional way. To do so requires living in higher consciousness. In these turbulent times life is showing us where we really are, and it is easy linking into lower frequencies of fear and turbulence. The media is bombarding us with fear based information and it is so important we learn discernment to stay true to our heart and soul.

I believe that in this time of BIG Awakening - The most important thing we can do is to commit deeper to our souls evolution, and to really do our inner work, to do the journey. To manifest the New in co-creation in our current reality we need to access our souls higher consciousness. New way of living requires new way of manifestation, new ways of thinking, new ways of being and new ways of relating.

Beloved Sisters,
I know so many of you have done the deep inner work and truly feel, see and realize how beautiful Life is, and still feel that there is a piece (or several pieces) that is missing orin disharmony. The higher abundance is here, but not in every part of your life. Many of you are still struggling with money, relationships, showing yourself, stepping out and sharing your sacred gifts to the world, sharing your sacred voice, or just feeling overwhelmed or lost in all that is.

To fully live the magnificence available through higher consciousness, expanded awareness and deep sacred connections we need to be humble, in deep devotion and commit strong to our souls. In every step we take, in every breathe we make. This is what will show how we all experience our every day life.

I want to invite you into the journey of the Priestess of the New Earth that is a way to support you to live higher consciousness in your everyday life. Priestess is not a title nor an identity. The Essence of the Priestess is within. Her soul is Pure Awareness and connected with all that is. SHE is ALL. Priestess is a sparkle of your soul of being in deep devotion and service to beloved Mother Earth and Humanity.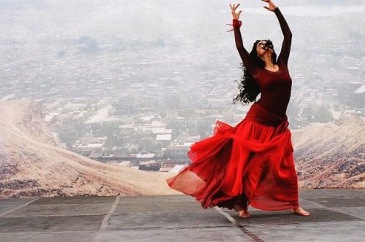 FREE Online Call Thursday 2nd April at 8 pm CET.

I am inviting you sister that feels ready to move beyond and into the next phase of your souls evolution to co-create a new way of living to a FREE Online Call.

During the FREE Online Call we will explore:
- The feminine KEYS TO ASCENSION
- How we stop healing and start evolving
- A way of living higher consciousness
- How we Return to Heart and our Divine Presence
- What are the Priestess of the New Earth

This FREE Online Call is for women who feel the deeper calling, and deeper meaning of being here on earth right now. This call is for women who want to fully commit to their souls path. This FREE Online Call is for women who want to move out of fear consciousness and into deeper trust and pure love. This FREE Online Call is for women that understand the importance of walking together in true sisterhood and support each other. This FREE Online Call is for women who want to focus their energies at this time to be of deeper service to truth, self, and others

REGISTER HERE: info@whiterosenewearth.com

The FREE Online Call will be a Live Zoom Call this Thursday, April 2nd at 8pm CET. (Los Angeles 11 am, New York 2 pm, London 7 pm, Stockholm/Berlin 8 pm, Singapore 2 am 3rd April, Melbourne 5 am 3rd April). If you can not join live there will be a replay of the call.

For more information: www.whiterosenewearth.com or www.camillaakerstrom.com

Priestess of the New Earth Program: - Read more here!

Welcome to visit:
White Rose New Earth You Tube channel


Sister, come and join me and other sisters!
In Love ♥
Camilla
Facilitator - Camilla ma ra åkerström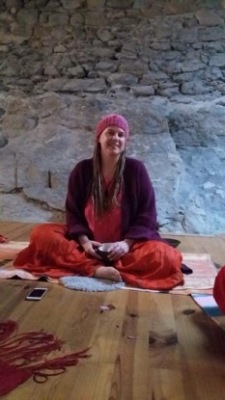 Camilla Ma Ra Åkerström, a priestess, wayshower, earthkeeper, visionary, gatekeeper, doula, soul guide, ascension guide, carrying the codes of the white rose, founder of the white rose temple and the white rose new earth school and is a sister and a mother on her journey. She is the main teacher in the White Rose New Earth School and are here to hold space and open new ways for divine love and the new earth to anchor in Gaia and humanity. She leads ceremonies to anchor the light on Gaia and is assisting us though the ascension process that is now. Camilla is known for her abilities to hold and co-create a vast, pure, warm, loving and sacred space, as a conduit of the energies of the Divine Mother, where women and men can embody their feminine and masculine soul on earth.
Read more about Camilla – www.camillaakerstrom.com


The teachings within the White Rose has returned to earth and are part of the ancient teachings of the White Flame. The White Rose is a symbol of the White Flame and has the unique essence of Divine Union, the healed Divine Feminine and the healed Divine Masculine in union. It holds the Balance and Harmony, and it holds the codes for our eternal soul existence.
Read more about The White Rose – www.thewhiterose.eu
The White Rose is a meeting place for "Light Tribe friends and soul-star family". The White Rose Temple is a portal where the energies and frequency of the New Time are anchored on earth. The "White Rose Light Tribe" is a spiritual community that does not live and stay together, but who walk the path of Love within the White Rose and who cocreate in a beautiful way by sharing their gifts, uniqueness and wisdom together. We believe that it is this way, through love, community and co-creation, that we give birth to and anchor the new Time.