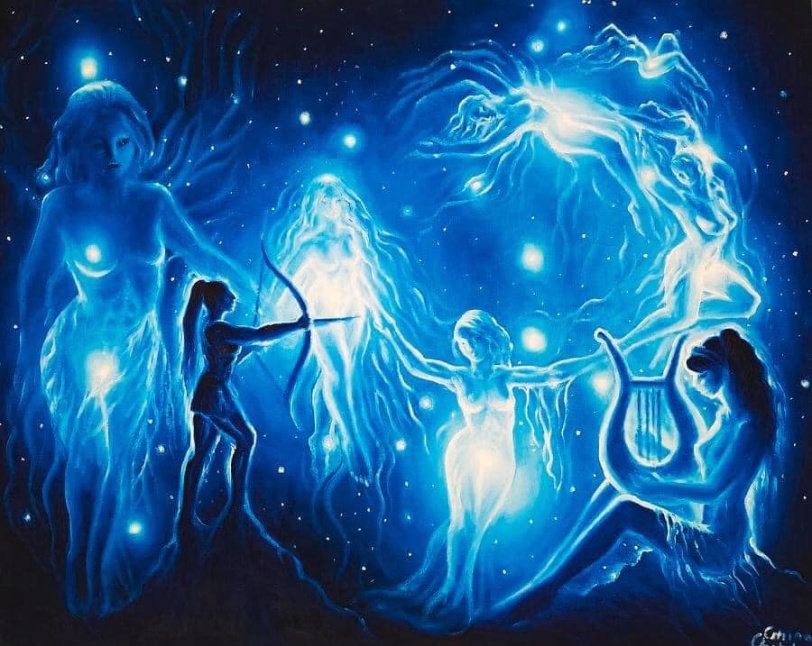 COSMIC SISTERHOOD TRANSMISSION
A New Divine Feminine Light Code EmbodimentTransmission
Beloved Ones,
Join us in a New Divine Feminine Light Code Transmission - and meet the Cosmic Sisterhood to receive a transmission from the Cosmic Womb and the Vosmic Temple of Divine Presence. We are entering a new Divine Feminine Transmission - so we all can return to Divine Presence, a level of consciousness where Goddess express from within, as the deepest aspects of our Feminine Self. The Cosmic Sisterhood is here to guide us home to Grace, Divine Presence and Feminine Wisdom.

With the new higher timelines comes totally new divine feminine light codes for us to receive and also to anchor and integrate into our bodies. The new feminine light codes anchoring the new divine feminine template of the new earth, and are the new earth templates for DNA and work a lot with the heart chakra, both wihtin us and within Gaia.

One of the mothers of the Cosmic Sisterhood has now stepped forth to assist us in this transmission.

It is my deeply honor to hold space and guide you through this transmission as a sister of the Cosmic Sisterhood.

Welcome Sisters and brothers to receive this activation and transmission.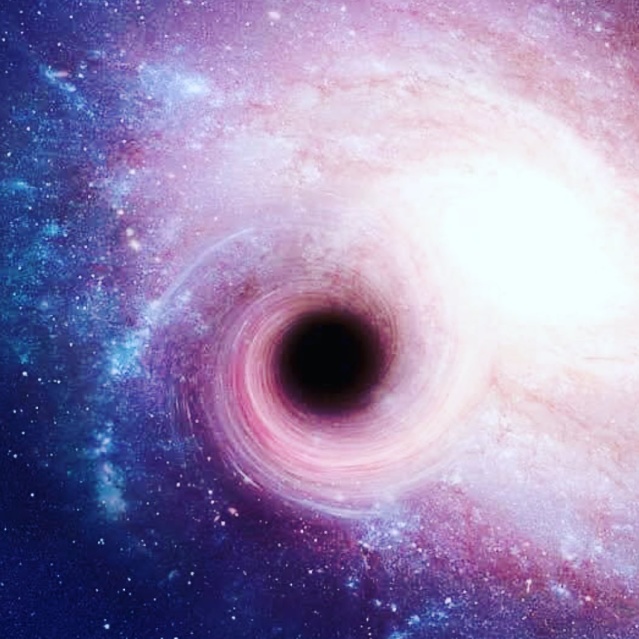 The Cosmic Sisterhood have come to show us the new way of self-love and embodiment of divine love and divine presence.

Divine Presence is a high state of consciousness and the way of soulembodiment of the essence of our inner goddess. A state were only love and grace vibrating, beyond time and space.

The Cosmic Sisterhood have come to guide us into our deepest places within to unleash our inner true feminine power and to open our deepest chambers within our hearts to re-activate our inhereted wisdom within, to embody divine grace and presence. Returning to Divine Presence as Goddess expressing from within, the higest aspect of feminine self.

We will during this transission meet one of the mothers of the Cosmic Sisterhood that comes to greet you and to show you to the inner place wihtin you:
* where only love resides,
* where you embrace all,
* where you forgive all,
* where you remember who you are,
* and where there is nothing else but love, because love is all in existence
The Cosmic Sisterhood are holding a new frequency where all codes, qualities and frequencies of the Divine Feminine, and have held this flame of the Divine Mother alive since beginning. In dark times they took this light away, protected it in another galaxy. Many of the sisters needed to hide or exsite into higher realms. Now they are re-gathering and have come back to assist beloved earth and humanity in anchoring those codes of the New Earth, and in assist us to embody this light and to anchor it on earth again. This consciousness and light has always been protected, and have never been manipulated nor distorted.

The Cosmic Sisterhood is holding a field of consciousness within the Comsic Womb. This field is the keeper of divine truth, an ever evolving consciousness and akashic record held alive by the sisterhood of all cultures and races, throughout the ages. Those of us that are now incarnated in female bodies are connected to and wihtin this field of consciousness. It is within this field we can access our the wisdom and light codes of the divine feminine. We are wisdom keepers and conduits ofthe sacred wisdom held in the womb of the divine feminine within.

Some of the sisters has also incarnated in human bodies in special times to anchor the divine love codes n earth. The Sisterhood of the Rose has come from the Cosmic Sisterhood and incarnated in special times to earth. We find Mother Mary, Mary Magdalene, Isis, Freya, Mary Salome, Anna and others amongst them. They were all High Priestesses who were specially trained as vessels to give birth to high celestial beings.

They are with you, and has always been with you and are now waiting to connect with you - when you are ready.

As women it is time to come together as one beyond the projections of distrust towards the divine feminine and towards other women. It is time we acknowledge that we are One - One field of love consciousness. We have all a common purpose as servants to Terra (new gaia) and to Humanity. Our souls purpose we can only fulfill when we acknowledge our Oneness and the love that hold this infinite space of consciousness together as the Flame of the Divine Feminine.

how to receive the New Divine Feminine Light Codes Activation
You will receive the activation and all the information needed via a link in an email with information and the audiofile that will guide you through the gateway and activation. You do the activation in your own time and space. The activation is encoded with the codes and frequencies for all time and are effective whenever you receive it.

WHERE: Wherever you are around the planet
WHEN: Wednesday 3rd of June 9 pm CET or whenever it feels right for you. (for other timezones see timeconverter)
The transmission is encoded with the codes and frequencies for all time and are effective whenever you receive it.


SIGN UP: To receive the transmission send an email to info@whiterosenewearth.com

If you want to support our work - please donate as an "energy of Love exchange" for these wonderful Activations and Upgrades:
Recommended donation £11/ €13/ $14/144 SEK donated to www.paypal.me/camillamara and "to family and friends" or if living in Sweden donate to Swish 076-1179645.

All of these new Activations of Divine Love and New Light Codes of the New Earth are helping you to come into alignment, raise your frequency, and living from a place of unconditional love and self-love. It helps you to increase a deeper feeling of love, trust and peace inside of you and to increase your service to our beloved Mother Earth and all of humanity.

You can find more events, activations and programs at our website.

Also watch our Youtube Channel here!


From our loving heart to yours ❤ ❤
Camilla Ma Ra Åkerström & the White Rose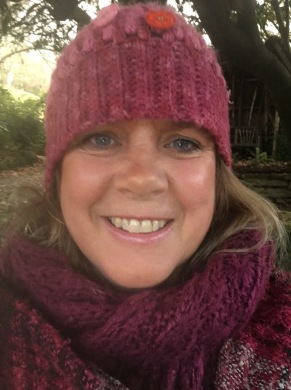 The Way of Love - Camilla Ma Ra, a priestess, wayshower, earthkeeper, visionary, gatekeeper, doula, soul guide, ascension guide. Carrying the codes of the white rose, founder of the white rose temple and the white rose new earth school and is a sister and a mother on her journey.

She is the main teacher in the White Rose New Earth School and are here to hold space and open new ways for divine love and the new earth to anchor in Gaia and humanity. She leads ceremonies to anchor the light on Gaia and is assisting us though the ascension process that is now. Camilla is known for her abilities to hold and co-create a vast, pure, warm, loving and sacred space, as a conduit of the energies of the Divine Mother, where women and men can embody their feminine and masculine soul on earth.New Children. Read more about Camilla – www.camillaakerstrom.com
The teachings within the White Rose has returned to earth and are part of the ancient teachings of the White Flame. The White Rose is a symbol of the White Flame and has the unique essence of Divine Union, the healed Divine Feminine and the healed Divine Masculine in union. It holds the Balance and Harmony, and it holds the codes for our eternal soul existence.
The White Rose is a meeting place for "Light Tribe friends and soul-star family". The White Rose Temple is a portal where the energies and frequency of the New Time are anchored on earth. The "White Rose Light Tribe" is a spiritual community that does not live and stay together, but who walk the path of Love within the White Rose and who cocreate in a beautiful way by sharing their gifts, uniqueness and wisdom together. We believe that it is this way, through love, community and co-creation, that we give birth to and anchor the new Time.