OUR NERVOUS SYSTEMS IMPORTANCE TO OUR NEW LEVELS OF CONSCIOUSNESS
Welcome beloved Brother and Sister to this guided transmission/meditation - Re-calibrating your nervous system

In this meditation you will harmonize, balance and re-calibrate your nervous system. We allow our Cells and our DNA to resonate with natural time and to slow down physically so that we can experience the Higher frequencies of Light Codes from beloved Mother Father God to start dissolving our 3D personalities fully. Recalibrating and harmonizing your nervous system brings you deeper into your body and opens your meridians so that the light - Source light - can flow through you. It is not about experiences, it is about a state of being-ness.

When we work with upgrade our frequency and shifting our consciousness the key is our nervous system in our physical body. We want to expand, opening, experiencing and awakening and coming closer to ones true essence, our Greater Light. When we do all this work, our energetic system starts to adjust so the new consciousness is opening. To allow this to happen we need to integrate so that we can come in alignment of the new levels of consciousness.

Our nervous system plays a key role to bring those new codes and levels of consciousness into your physical body and come into alignment of your new level of consciousness. So it is due to your nervous system how you are able to live and be in harmony and balance, living in flow, in deep communion with Source and everything. For you to be a receiver and transmitter of light. So that the light and love can flow through you.

The meditation is 72 minutes long, and guided by Camilla Ma Ra You will harmonize and re-calibrate your entire nervous system by this meditation. I recommend you to do it several times.

I hope you enjoy
In Love Camilla & The White Rose


HOW TO RECEIVE THE meditation
You will receive the meditation and all the information needed via a link to audiofile that guides you through. You do the meditation in your own time and space. It is encoded with the codes and frequencies for all time and are effective whenever you receive it

If you havent yet received the 11:11 Gateway of Mastery - Activation - you are welcome to find out more here!

Where: Wherever you are around the planet

Investment: Sek 133, £11, €13, $14 donated to
https://www.paypal.me/camillamara​​​​​​​

or if in Sweden to Swish 0706-613334

Sign Up: To receive the meditation, please send the investment and then an email to contact@thewhiterose.se
IN LOVE ♥
CAMILLA MA RA & THE WHITE ROSE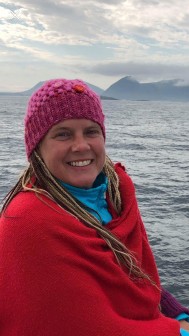 The Way of Love - Camilla Ma Ra, a priestess, wayshower, earthkeeper, visionary, gatekeeper, doula, soul guide, ascension guide. Carrying the codes of the white rose, founder of the white rose temple and the white rose new earth school and is a sister and a mother on her journey.

She is the main teacher in the White Rose New Earth School and are here to hold space and open new ways for divine love and the new earth to anchor in Gaia and humanity. She leads ceremonies to anchor the light on Gaia and is assisting us though the ascension process that is now. Camilla is known for her abilities to hold and co-create a vast, pure, warm, loving and sacred space, as a conduit of the energies of the Divine Mother, where women and men can embody their feminine and masculine soul on earth.New Children. Read more about Camilla – www.camillaakerstrom.com
The teachings within the White Rose has returned to earth and are part of the ancient teachings of the White Flame. The White Rose is a symbol of the White Flame and has the unique essence of Divine Union, the healed Divine Feminine and the healed Divine Masculine in union. It holds the Balance and Harmony, and it holds the codes for our eternal soul existence.
Read more about The White Rose – www.thewhiterose.eu
The White Rose is a meeting place for "Light Tribe friends and soul-star family". The White Rose Temple is a portal where the energies and
frequency of the New Time are anchored on earth. The "White Rose Light Tribe" is a spiritual community that does not live and stay together, but who walk the path of Love within the White Rose and who cocreate in a beautiful way by sharing their gifts, uniqueness and wisdom together. We believe that it is this way, through love, community and co-creation, that we give birth to and anchor the new Time.